The following bug fixes and features were included:
(Enhancement) The Cafe Sales Summary report has a new setting allowing printing without inserting hard page breaks. If used, this results in considerably fewer pages and saved paper.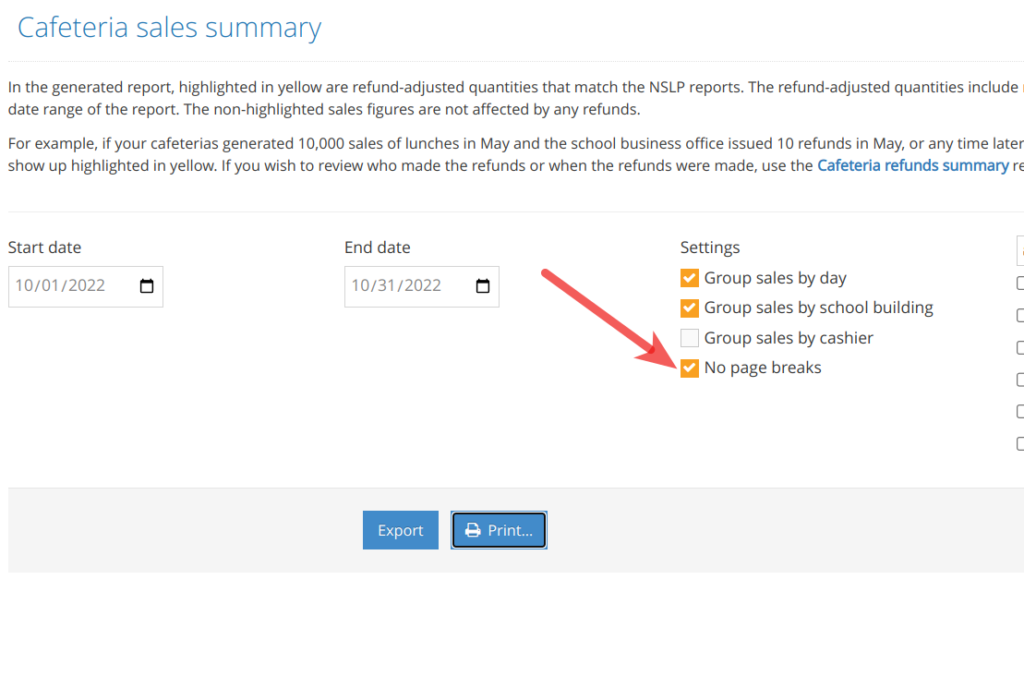 (Fix) Repayment plans cannot specify amounts with fractional amounts (pennies).

(Fix) When a webstore shopping cart contains a deleted or expired product, PushCoin kicks the parent back to the login page.